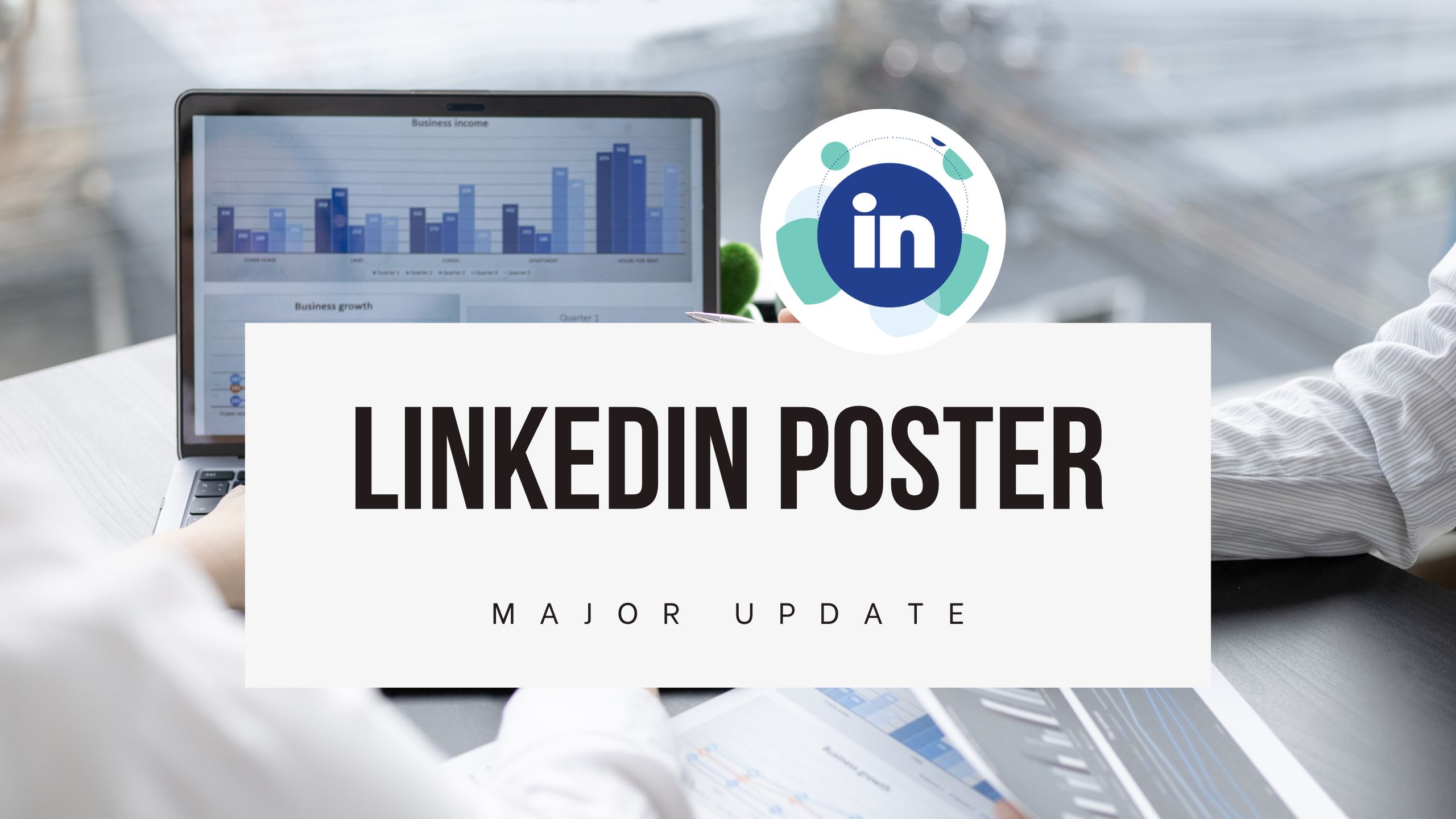 We have prepared a major update for one of the most popular automated posters in RSS Ground – LinkedIn Poster.
LinkedIn poster can make continuous posts to your LinkedIn personal feed or LinkedIn company pages. And now you can control what content you wish to post.
Find a list of new Advanced settings in the "Posting" section of your LinkedIn posting campaigns.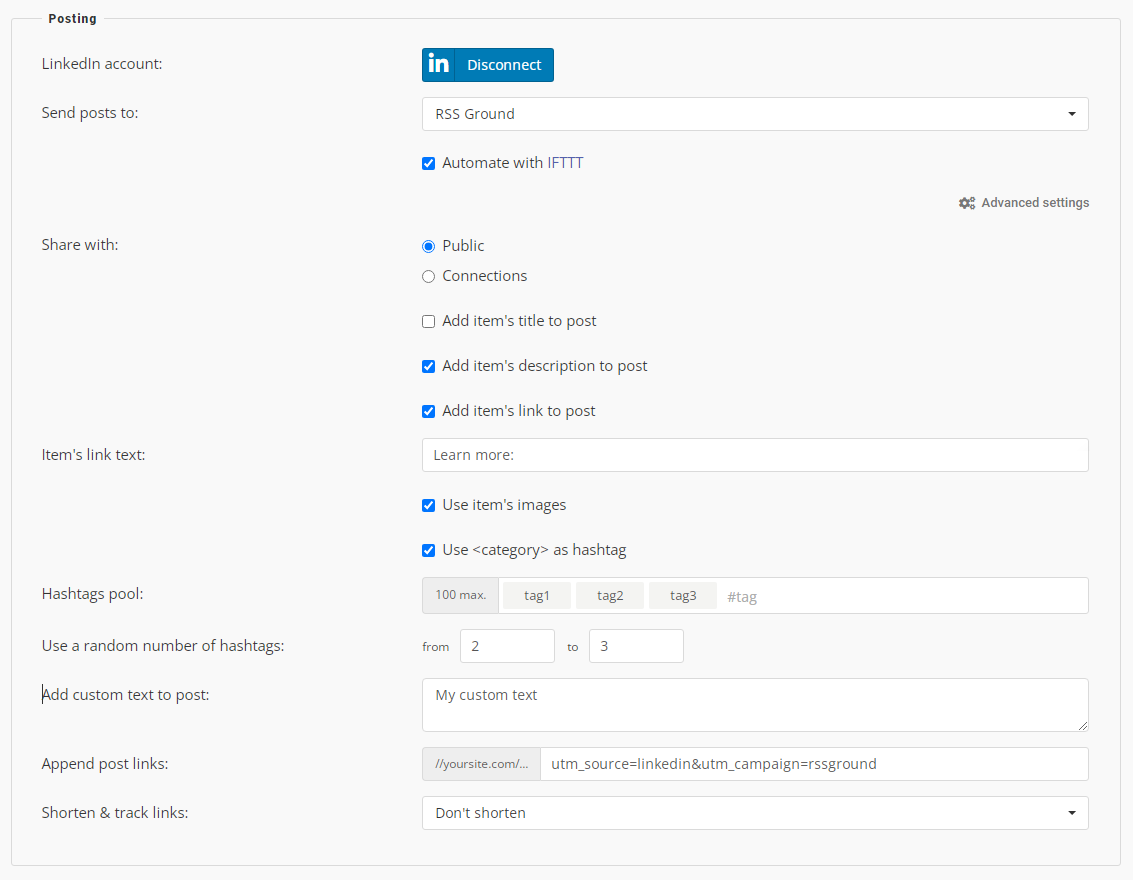 Now you can optionally add item's title, description and image to posts.
Also, you can add custom text, specify call-to-action text with a link, add custom tags as well as shorten item's link and append it with any parameters. (affiliate ids, google tags etc.)
Here is an example of LinkedIn post with all content elements:
Your existing posting campaigns will keep running with minimal settings. Please use campaign's editor to activate these new options.
Please note, after this update your posting campaigns will be able to make posts only to a single company page. If you still wish to update several company pages, you need to create separate posting campaigns for each one.  
Read more about LinkedIn Poster. 
Don't forget, you can also connect your LinkedIn posting campaigns with IFTTT applets.
We hope this update will greatly improve your LinkedIn posting experience!