One of our recent major updates was integration with IFTTT platform that connects hundreds of businesses and millions of users. You can create special IFTTT posting campaigns and send content posts to IFTTT applets.
Read more about IFTTT integration in RSS Ground.
However, now we took it a step further and implemented IFTTT integration option into all of our posting campaigns.
Find Automate with IFTTT option in Posting section of your existing posting campaigns.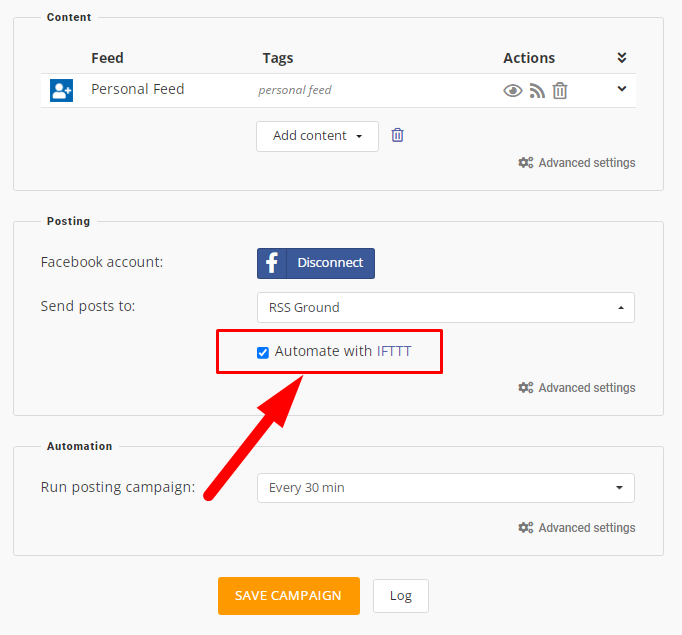 Your posting campaigns will continue making posts to selected destination and at the same time can trigger connected IFTTT applets.
As soon as you activate this option in your posting campaign, you will see the name of your posting campaign in the list of your IFTTT applets. Select the campaign to connect: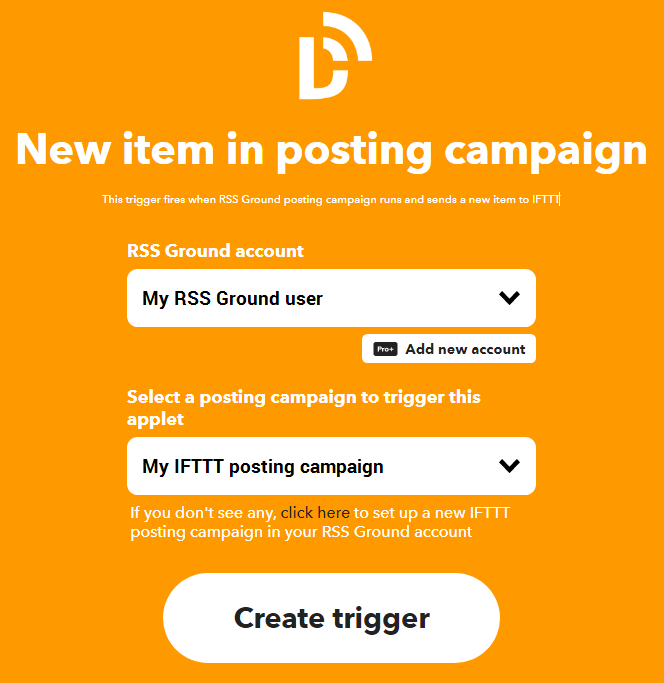 Learn more about setting up IFTTT applet as a trigger.
This new IFTTT automation feature allows you to cross promote your posts by sending them to any IFTTT actions (destinations). Or another application is to set up sophisticated logging for your posting campaigns, advanced email or SMS notifications or automate it in any other way you see possible with IFTTT.
This is how it works: 
As soon as your posting campaign makes a post it will take the same content and send it to IFTTT applet. The only difference is that IFTTT will get a link to the recently made post.