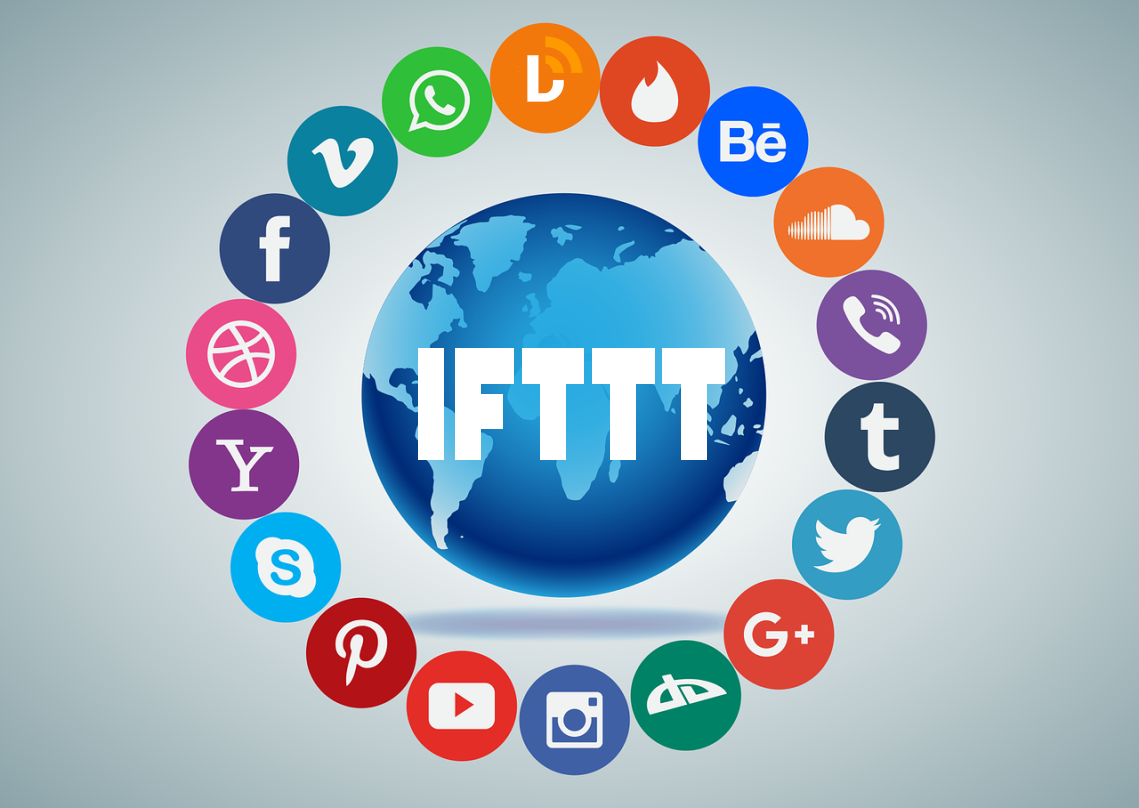 IFTTT (If This Then That) – is a platform that helps millions of users to connect and automate various services.  You create applets where one service acts as a trigger (If This) and another service acts as an action (Then That).  If you have never heard of them, you should definitely give them a try. The application of this service is endless. It works with content providers, social networks, business platforms, smart home systems and more.  You can automate things that you could never imagine could be automated.
We have created IFTTT Poster where you can set up your regular automated posting campaigns with feeds from your Feeds Box. Then you can use them as triggers in your IFTTT applets.  So, every time your posting campaign has a new item in your feeds, it will trigger your applet and execute your "Action".  "Action" can be anything – a post to your social network or messenger, a notification on your phone, a record in your Google spreadsheet or even a smart lightbulb lit in your bedroom.
Here are the steps to set it up:
Create an IFTTT posting campaign in your RSS Ground account (Guide)
Create an applet in your IFTTT account with your RSS Ground posting campaign as a trigger (Guide)
But that is not all!  We can work with IFTTT as an action as well.
You can not only make automated posts using various IFTTT connections, but also collect fresh and quality content and have it saved in your personal feeds here. In your IFTTT account you can create an applet and pick any service that can provide you with quality content as a trigger (If This). And then you select RSS Ground as an action (Than That) and use any available personal feed.  So, as soon your trigger fires (meaning your selected content provider has new content), the "action" will create a new item with this content in your RSS Ground personal feed.  How cool is that?
Here are the steps to set it up:
Create at least one personal feed in your RSS Ground account (Guide)
Create an applet in your IFTTT account and use RSS Ground as an action (Guide)
This IFTTT integration with RSS Ground will increase a number of possible content sources and posting destinations. Soon, we will add IFTTT integration to existing posters to further enhance your posting campaigns with notifications and advanced logging.
We also plan to add integrations with Zapier.com and Make.com in the nearest future. 
Stay tuned and be connected!