We have updated the list of the Amazon local stores. Several more locales were added to the Location option in the Advanced settings of our Amazon Feeds.
At the moment we have 20 local Amazon stores on the list:
United States
Canada
United Kingdom
Australia
Mexico
Brazil
Germany
France
Italy
Spain
Sweden
Netherlands
Poland
Turkey
Egypt
Saudi Arabia
United Arab Emirates
India
Japan
Singapore
We have also updated the lists of basic store departments. Please, be aware that the lists of available basic departments vary by locale. If you can't find a needed department on the list, use the "All departments" option.
Please note, you can use your product advertising API keys only for Amazon stores you have signed up for.
If you still don't have Amazon keys, please see our user guide on how to obtain Amazon keys to start promoting Amazon products and earn your fair commissions.
Don't forget, you can easily edit your Amazon feeds and even change the local store and product department.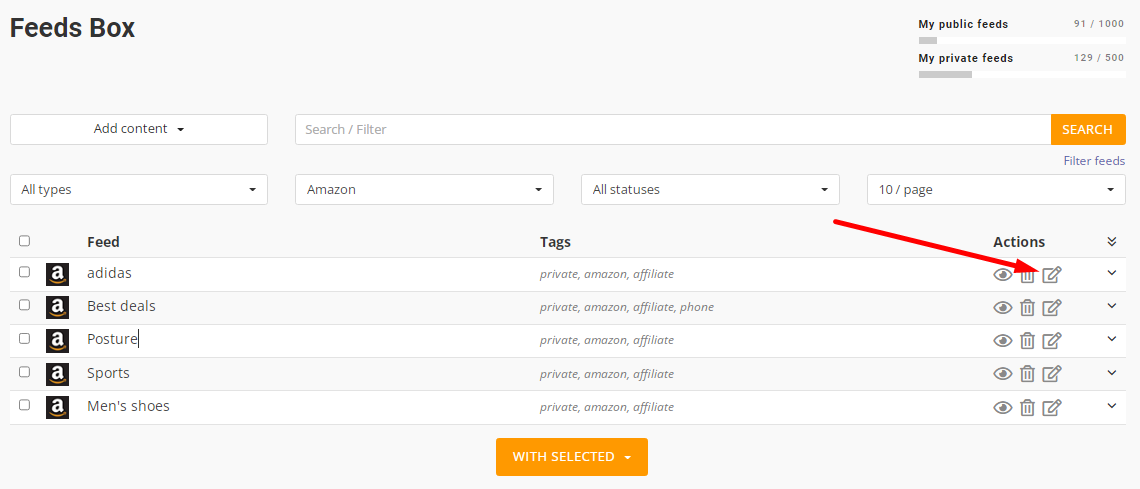 Find your feed in the Feeds Box and use the Edit option. Don't forget to save you updates afterwards.
If you use your Amazon feeds in posting campaigns, content widgets or Feeds Reader, no need to replace them after editing. They will be updated automatically.