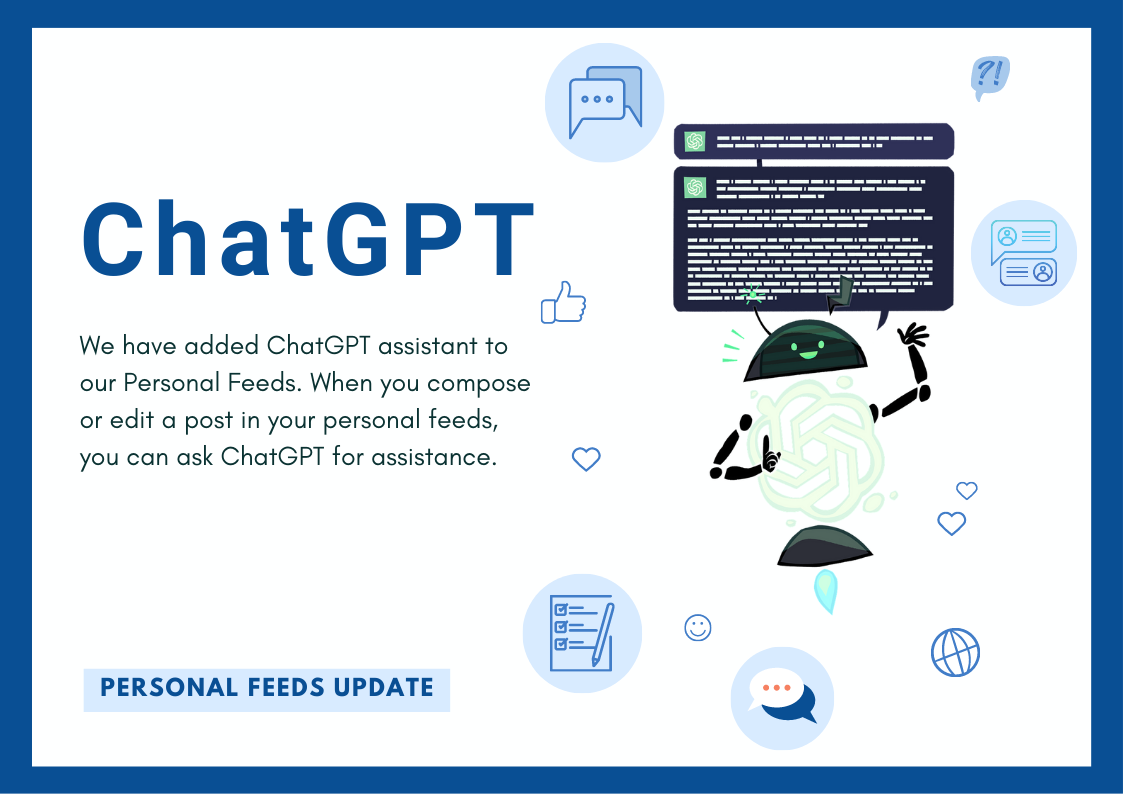 It goes without saying that ChatGPT has become a prominent figure in today's online community. Its impressive debut left a lasting impression on everyone, and there are numerous reasons for this.
One of the key features of ChatGPT is its innovative technology, which enables it to comprehend the context of users' messages and respond accordingly. This advanced technology gives the chatbot a human-like and intelligent feel. Furthermore, ChatGPT is accessible 24/7, allowing users to interact with it at any time. It can converse on a wide range of topics, including entertainment, current events, and personal interests, making it highly engaging and relatable to users.
Thanks to these capabilities, ChatGPT has proven to be a valuable tool for content creators. Whether you're struggling with a lack of knowledge or inspiration, ChatGPT is here to help. You can engage in a conversation with the chatbot or ask it to generate an article on a particular subject.
We've incorporated the ChatGPT feature into our Personal Feeds, allowing you to access its assistance while editing or creating a new post. Simply click on "ChatGPT assistant," enter your prompt, and click "Generate response."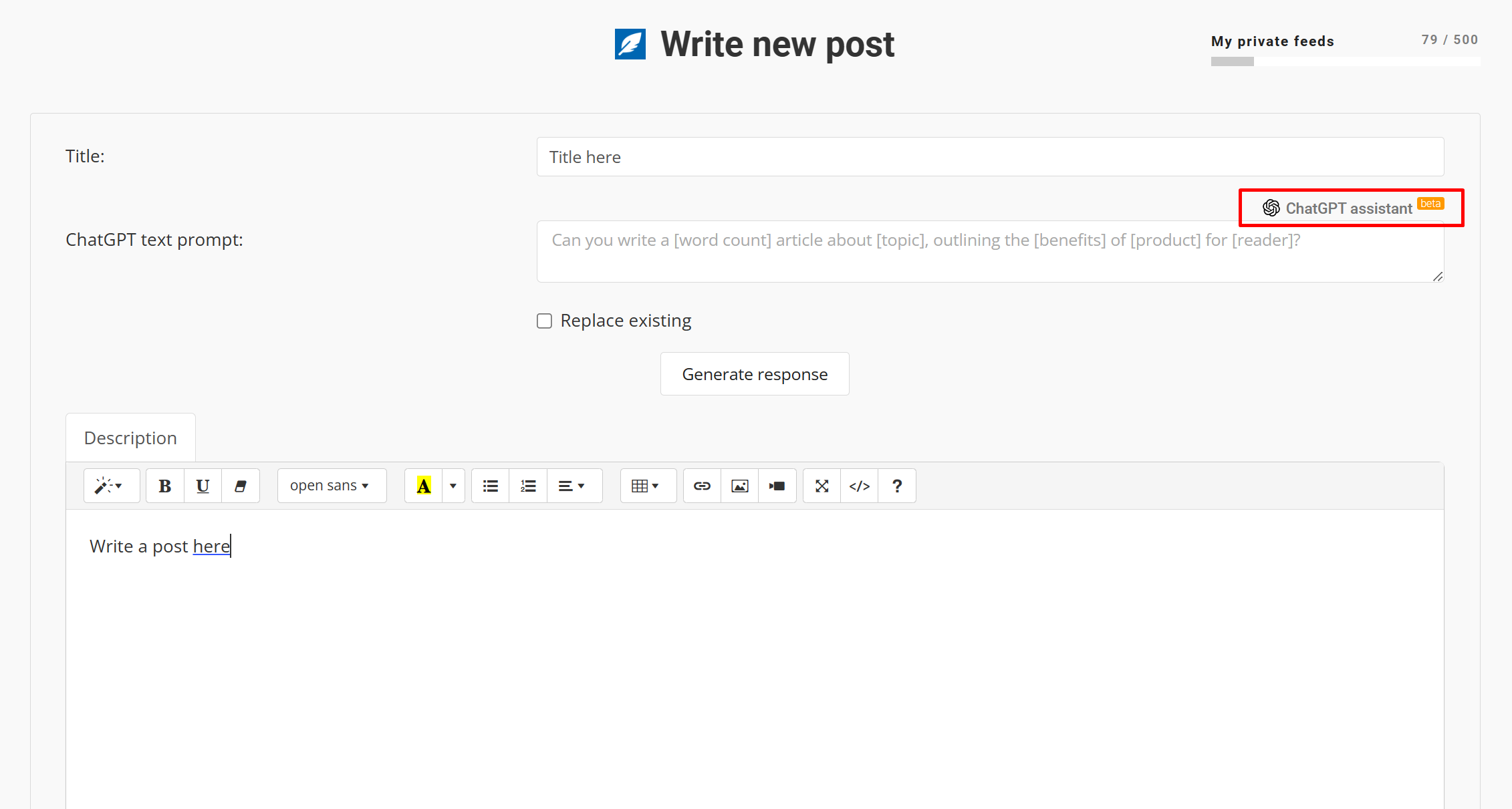 CLICK HERE TO LEARN HOW TO WRITE EFFECTIVE PROMPTS
CLICK HERE TO LEARN HOW TO USE PERSONAL FEEDS
You can use multiple prompts to generate more content for a single post or replace existing content with new material.
Please note that when using the ChatGPT assistant, you must abide by certain guidelines. Offensive language, hate speech, spamming, harassment, bullying, and sharing personal information are all strictly prohibited.
The ChatGPT assistant is currently in beta and is only available to our paid users. If you're on a Free plan, you'll need to upgrade to access this feature. Additionally, we're planning to introduce an AI image generation option in the future, so stay tuned for updates.
We hope you enjoy using the ChatGPT assistant and find it to be a helpful tool for your content creation needs. And yes, this post was written with the help of ChatGPT.