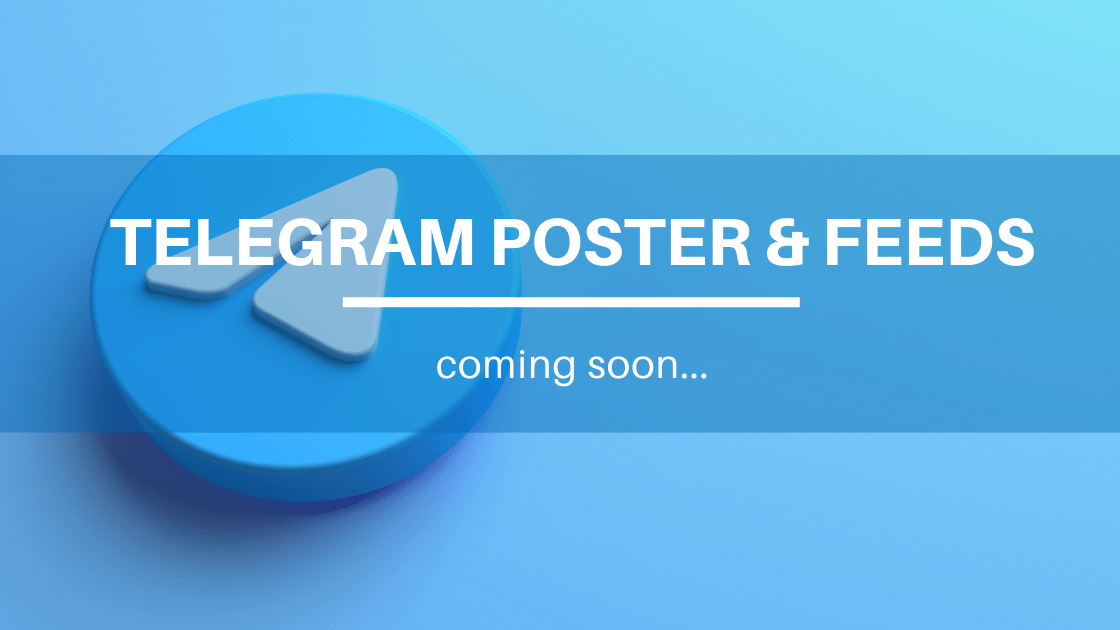 Right before the Holidays break, we would like to share our near-future plans with you. We have several amazing updates coming up very soon.

Telegram Poster. Telegram messenger is gaining even more popularity all over the world lately. It is a free multi-platform app which is known for its focus on privacy and encryption. Telegram Poster will allow you to make automated posts to Telegram channels and groups, no matter private or public.
It is in its final stages of testing and will be released very soon.

Telegram Feeds. We also plan to develop Telegram feeds generator. It will allow you to generate self-updated content feeds with recent posts from channels and groups. Telegram Feeds will become another powerful tool in our arsenal of private content feeds generators.
We have also just launched RSS Ground telegram channel for those who want to follow our updates on Telegram. You can sign up here:
https://t.me/rssground

eBay Feeds. Several additional local marketplaces will be added to our eBay Feeds generator. Local Ireland, Netherlands, and Poland products will be available after the update.


This is only a short list of updates planned for the next several weeks. We are always open for your requests and suggestions. We always include your ideas into our development plans. Your feedback helps us make RSS Ground better.

Please follow our latest news in the blog and major social networks. The next year will be very exciting.