Welcome To RSS Ground!
The most advanced RSS content processor offering a complete range of RSS feeds tools for content generation, publishing and promotion.
How to apply RSS Ground? Find out here.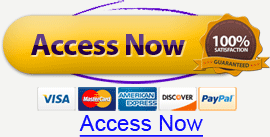 Get Unlimited Access To These Tools:
At last I found what I was looking for. RSS Ground is a perfect tool for my needs. It's a really great help in feeding my numerous blogs with fresh information. I used to create a niche oriented blogs and had to use different "ersatz" ways to find a fresh content to fill in. But now I got this wonderful all-in-one toolset of generator, reader and converter.

Thanks guys, for letting me test your service. I'm your loyal user. –Jack Ridle
Thanks for letting me know what the heck RSS really is. Now every time I need some consultation on a topic I go to your generator and here it goes. Tons of information nicely delivered. Can't even decide whether to admire RSS developers or your service - both have done a great job. Well, thanks for bringing these novelties to me. –Alan Grobeen
To developers of ebay feeds generator, eBay tool is something. I got my eBay Affiliate ID and you gave me the idea on how to use it. I'm now busy on building some niche oriented websites on cats topic. (which is my hobby).

Thank you for the idea. Hope to get some "extra funds" for my lovely pets. By the way I have decided to get registered with Amazon and ClickBank (just in case). 'Meow-Meow' from my kitties and big thanks from me. –Tina from Columbus, Ohio
My rss powerteam: As an Internet Marketing Pro i know the value of Traffic. RssGround.Com is just great!

Thank you very much. –Renato Zecchino, SWITZERLAND
Hi everyone! This is an excellent product. I've used quite a few but this one is the most reliant.

Looking forward to seeing what else these geniuses come up with. I think this is one of my better investments. –Leonard Manion, SuperCustomHomes.com
These are really easy to use tools. There are a lot of functions, a lot of customization, a lot of useful information. Can't think of any cons at the moment. All seems to work fine and stable.

Thanks for the additional material. First I was under impression that you were going to charge for it when I was nicely surprised that its free. I'm rather satisfied. I will also try your affiliate program. –Ryan Stern
Just a note of thanks. RSSFEEDGENERATOR is fast. It's complete in that the feed selections cover all the options, blog, news, search results, etc. Unlike a lot of feed generators on the net, it doesn't generate additional baggage, ie hidden links to the feed tool provider's site. And most of all it is a needed, wanted, and looked for service.

Good job. Thanks again. –G Harold
Way to go guys. A complete set of Generators on the entire web. I can't even imagine anything else. If I get any ideas, I promise I will let you know right away. I'm so glad you support this service. –Maria S.
Great site guys. Would love to offer to my customers so they can create their own templates with content. –Chris Byrne
It is really amazing set of tools you guys offer. Huge time saver, just WOW...

Clickbank feeds are just simple and great and are making a difference in my revenue already. Ebay feeds are bringing some dough, too. Also, updates in your downloads library is a nice touch. Keep it up, guys!! –David Henderson, Toronto, Ontario
I've checked through a lot of websites online and your website is exactly what I needed. I build websites in car buying niche and your Ebay Motors rss feeds do the right job for my websites.

Quick and easy to setup, flexible options, very stable comparing to your competitors. Possibility to monetize my websites with content from various sources such as Clickbank, Ebay and Amazon without any limits is a goldmine. I simply hope that you keep your service running forever! Thank you very much. –Jason G. Brazil